___________________________________________________
A PLATFORM FOR CHANGE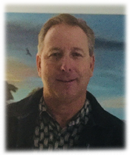 A message from Tony Delfino
Candidate for Local 3 Business Manager.
My mission is very simple and very clear. We need change and we need it now. I vow to devote my time and energy to promote the ideals of the working men and women of the Operating Engineers Local Union No. 3 by putting our members first. We are a Union of the members for the members.
As most of my friends and family will tell you, I am truly devoted to my work. I work long hard hours and will continue to do so. Taking chances with our members future will never be addressed, allowed or tolerated.
I will:
Advocate for apprentice training opportunities

Secure our retirees future

Lock in wise investment strategies and benefits

Grow our union during opportunistic times

Negotiate better contracts

Negotiate a better healthcare plan

Have true Local 3 leadership transparency

Give membership back their voice

Listen to our memberships concerns
Sincerely,
Tony Delfino - Candidate for Local 3 Business Manager