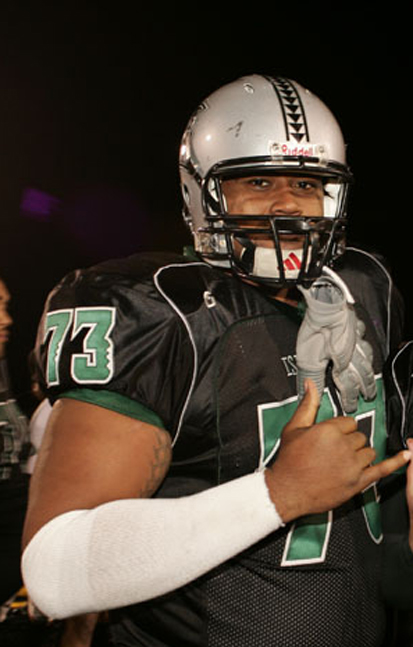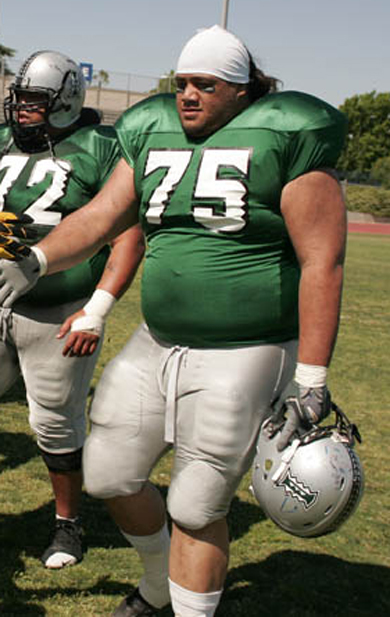 Neal Fuamatu Taase Jennings
Two Pacifica Islanders sign professional contracts
Rob Goodwin
Mar. 17, 2009
Pacifica, Calif. – When you start playing football, you never know where the path will lead. It gets into your blood and you find yourself giving it your all on the field, day after day, practice or game, always giving 110%. Such players know no bounds to the levels they can reach in the game. The NFL, Arena, Arena 2 and NFL Canada.The possibilities are endless. Football has grown into such a sport that there are many different levels that an athlete can reach. After college, some athletes decide to continue following their dream of playing by engaging in minor league football. Teams such as the Pacifica Islanders allow these athletes to continue performing on a high level against other players living out their passion for the game.

Two such players from the Islanders- Tasaae Jennings and Neal Thomas-Fuamatu never gave up on their love of the game. Tasaae, after attending San Jose State, decided to continue playing on the minor league level. He knew all along the potential for his talent being discovered and in offering advice to other minor league players, he says "Keep up the good work, since you never know who's watching." Indeed, Tasaae was recently signed by the Arena 2 league Central Valley Coyotes on a professional level. The minor league teams allow players to "get back on the field, stay in shape, stay in rhythm and practice," according to former Nebraska State left tackle Neal Thomas-Fuamatu. Thomas-Fuamatu was recently signed by the Arena 2 league Tri-Cities Fever. The Pacifica Islanders head coach, Dave Hanson, offered similar input, stating "the talent you play with and against in minor league makes all the difference in the world to a scout." He also stated that getting with a good team, staying in shape, and getting to as many try outs as you can, in conjunction with being at the right place at the right time might get you a shot at the professional level. "Overall, we can see that the minor league level is a valuable launching pad for great talent such as Jennings and Thomas-Fuamatu".

This season will prove to offer many challenging and exciting games for the Islanders, as the first-year Northern California Football League (NCFL) has put together a formidable list of opponents from throughout Northern California. The Islanders will be playing their first home game at Terra Nova High School against the Central Coast Barnstormers on March 21, 2009 at 5:30pm. We wish the league all the best of luck on their first year and as for Tasaae Jennings and Neal Thomas-Fuamatu, the Islanders head coach, Dave Hanson summed it up by saying, "We wish them both nothing but success with their new teams."